Adding Comfort To An Old Dark Basement
Published on November 22, 2017 basement residential renovation bathroom rec room
Old basements have a tendency to be dark and cold with little functional space. Upon entering this basement, it was clear to us what needed to be done in order to provide our clients with a more inviting area. For this space, they wanted a bathroom, office, mechanical/laundry room and living room. Together, we worked on a floor plan for the basement that responded to all their requests and after pulling the necessary permits we got right to work.
Before being able to turn this basement into a bright, functional space we needed to tear the old brown paneling off the walls and relocate the plumbing. The team rebuilt the staircase and framed up new partition and exterior walls. Once all the electrical and plumbing was roughed in, we were ready to board and tape. As the project moved into the finishing stages, we laid the waterproof flooring, painted and installed the baseboards and casings.
In a 672 square foot area, it is important to properly plan everything from plumbing to electrical to pot lights before beginning the work. This allows for the project to progress smoothly and also allows us to maintain clear and consistent communication with our clients.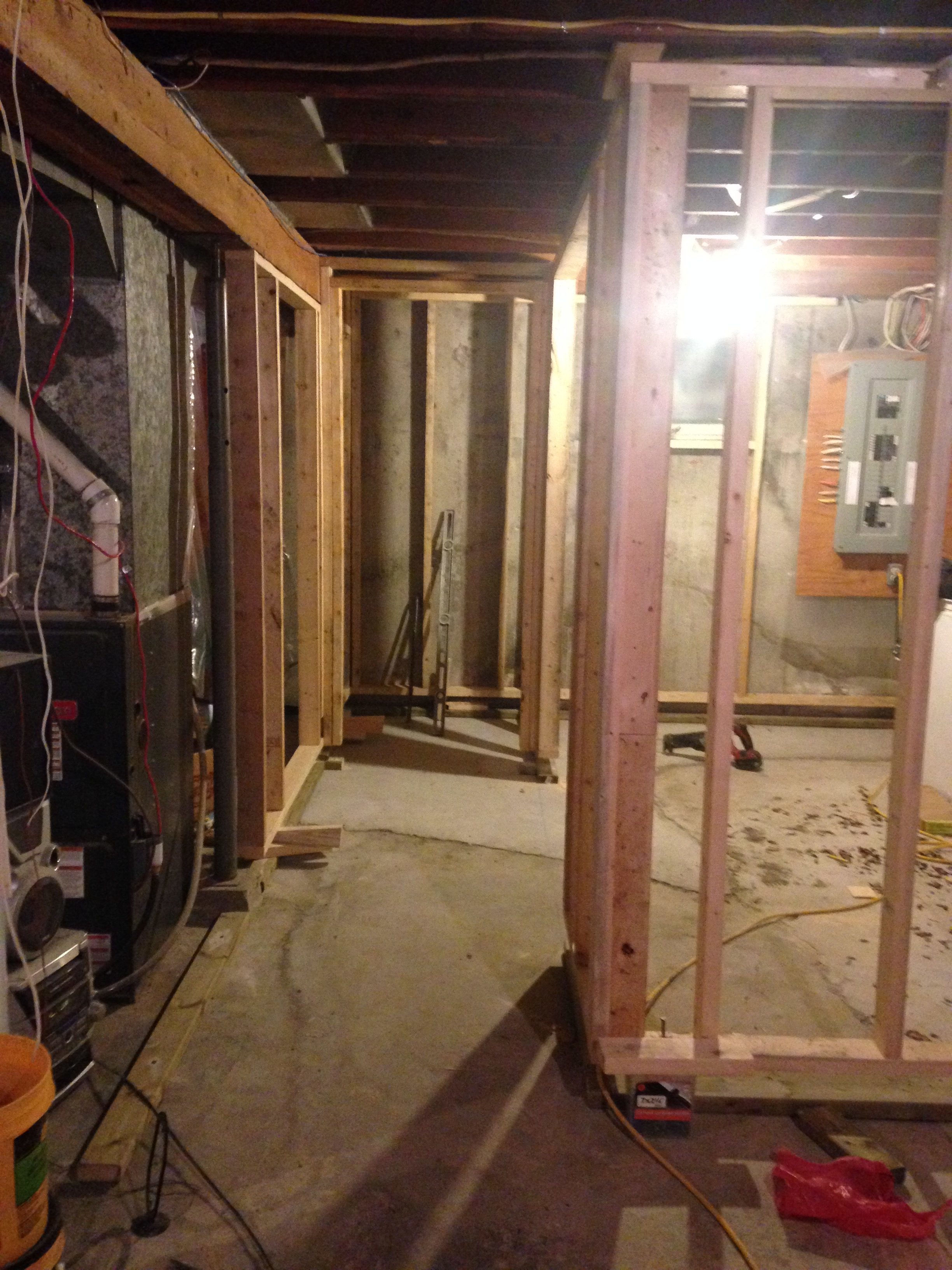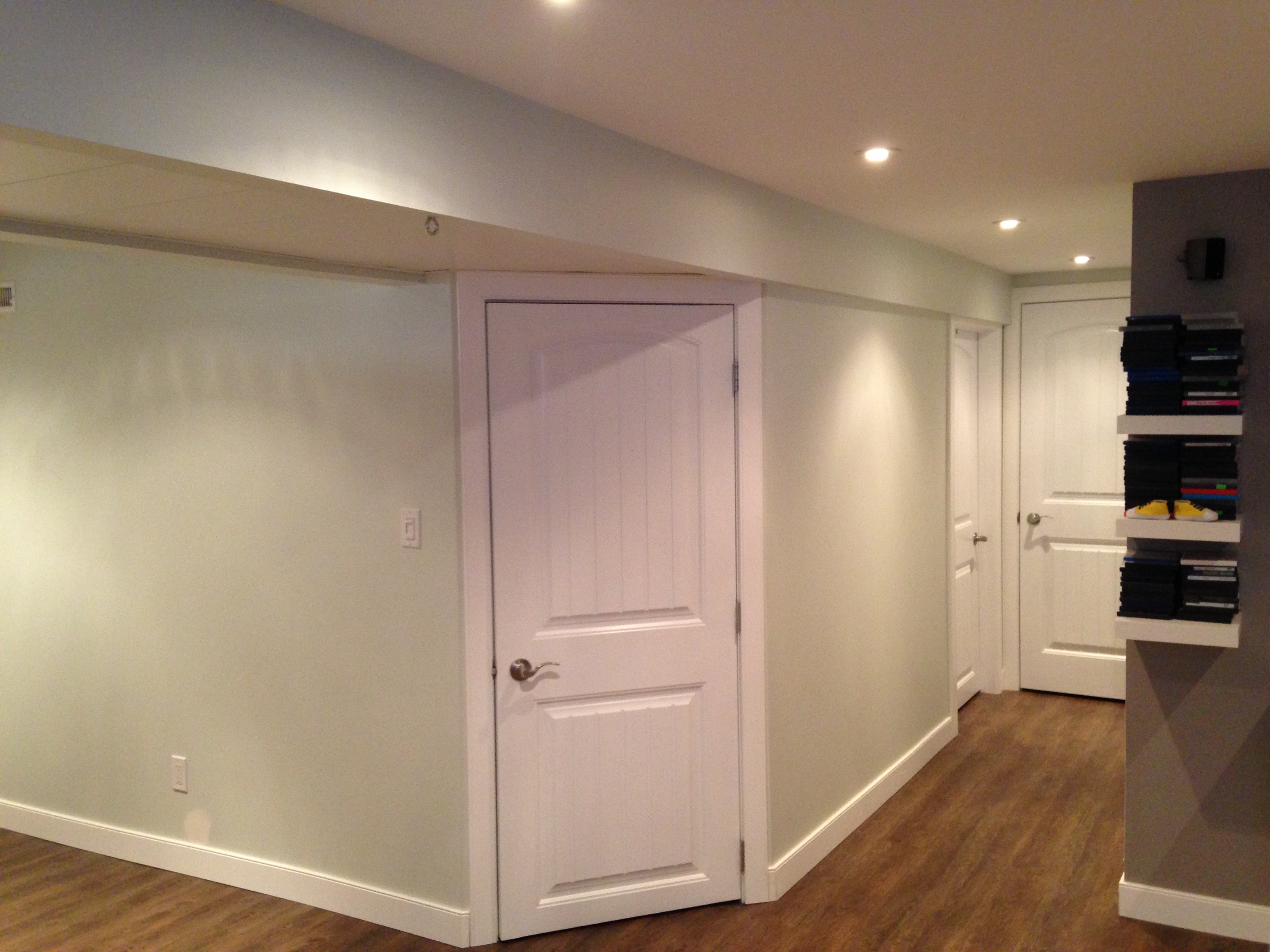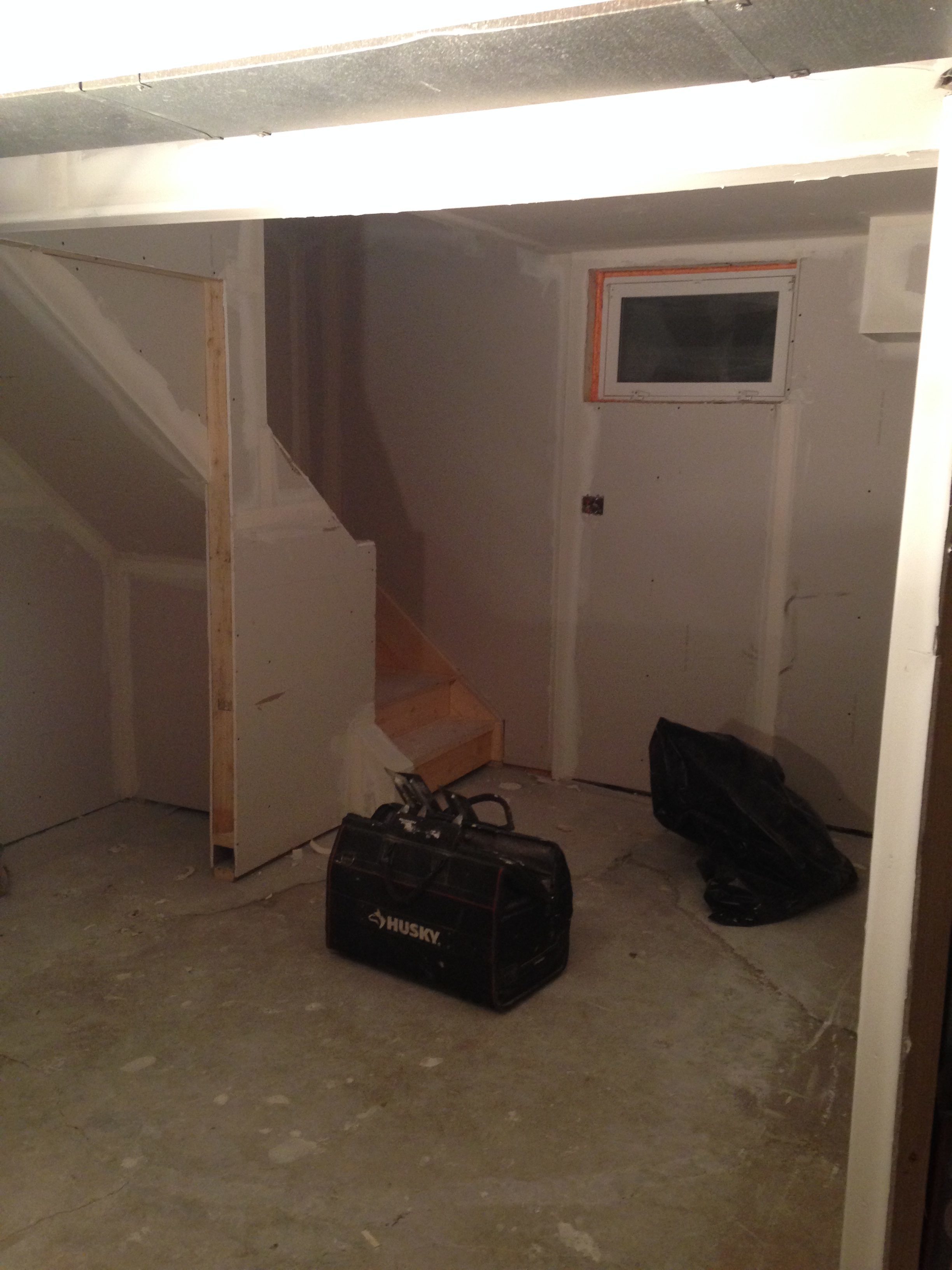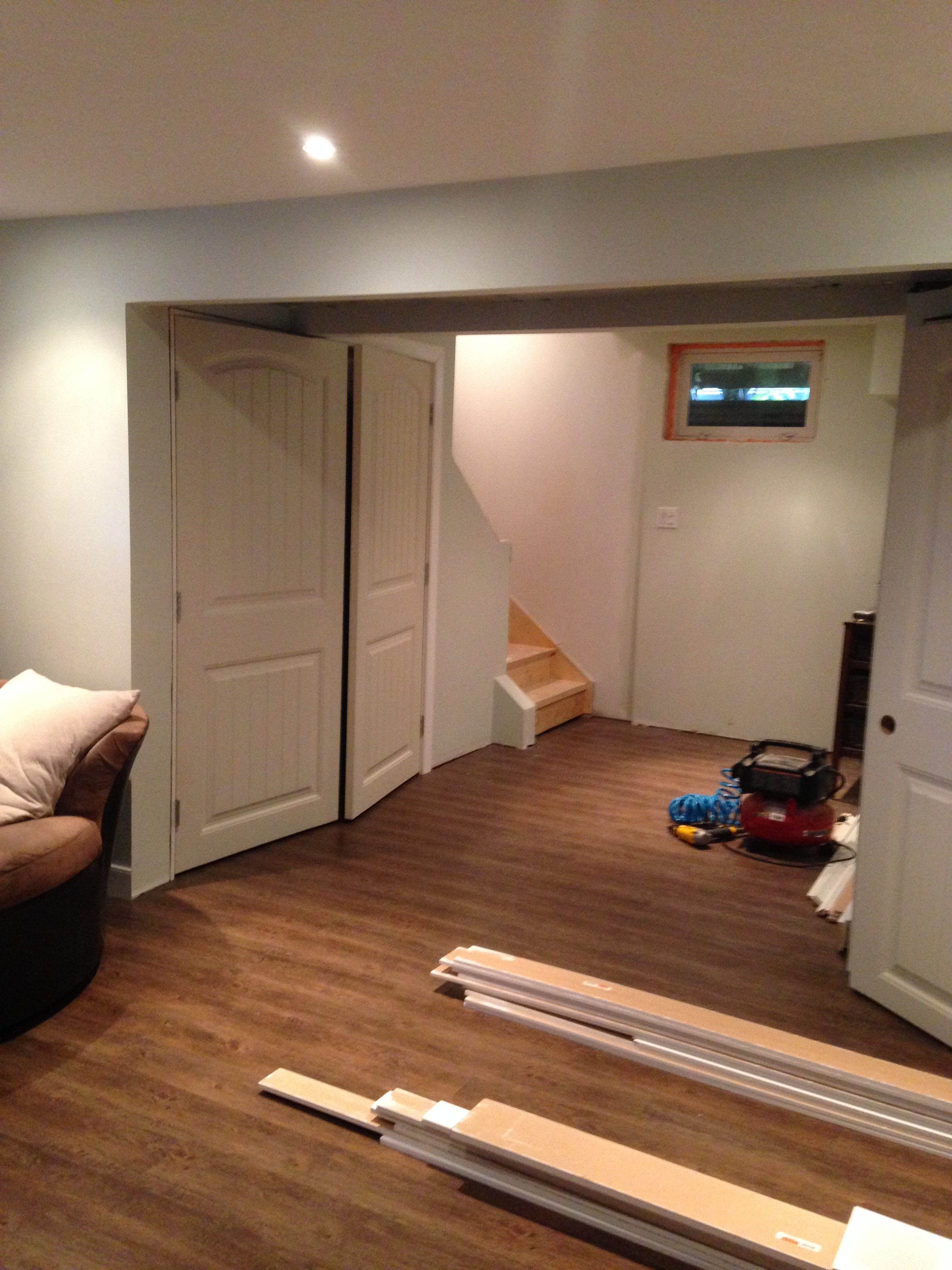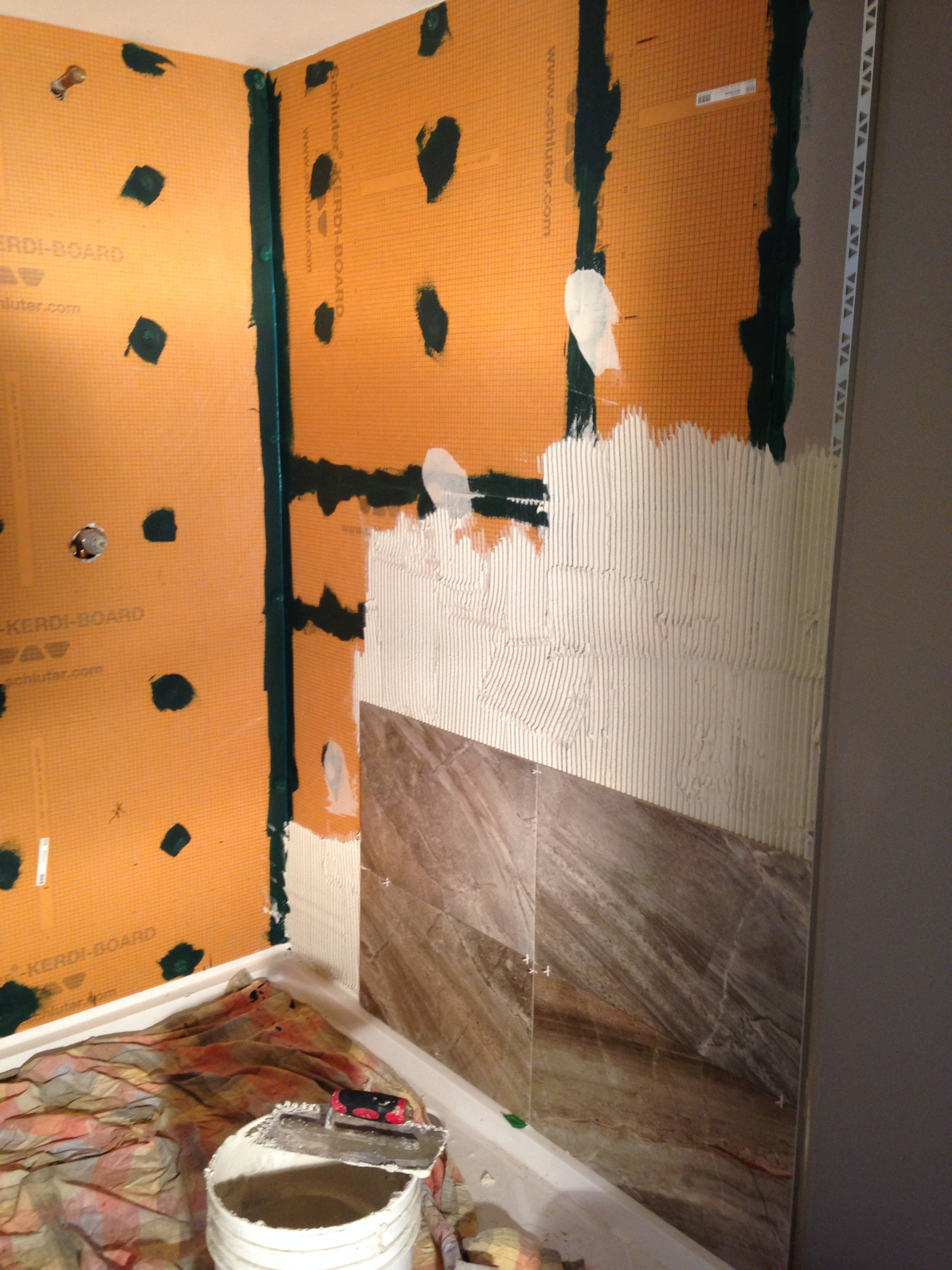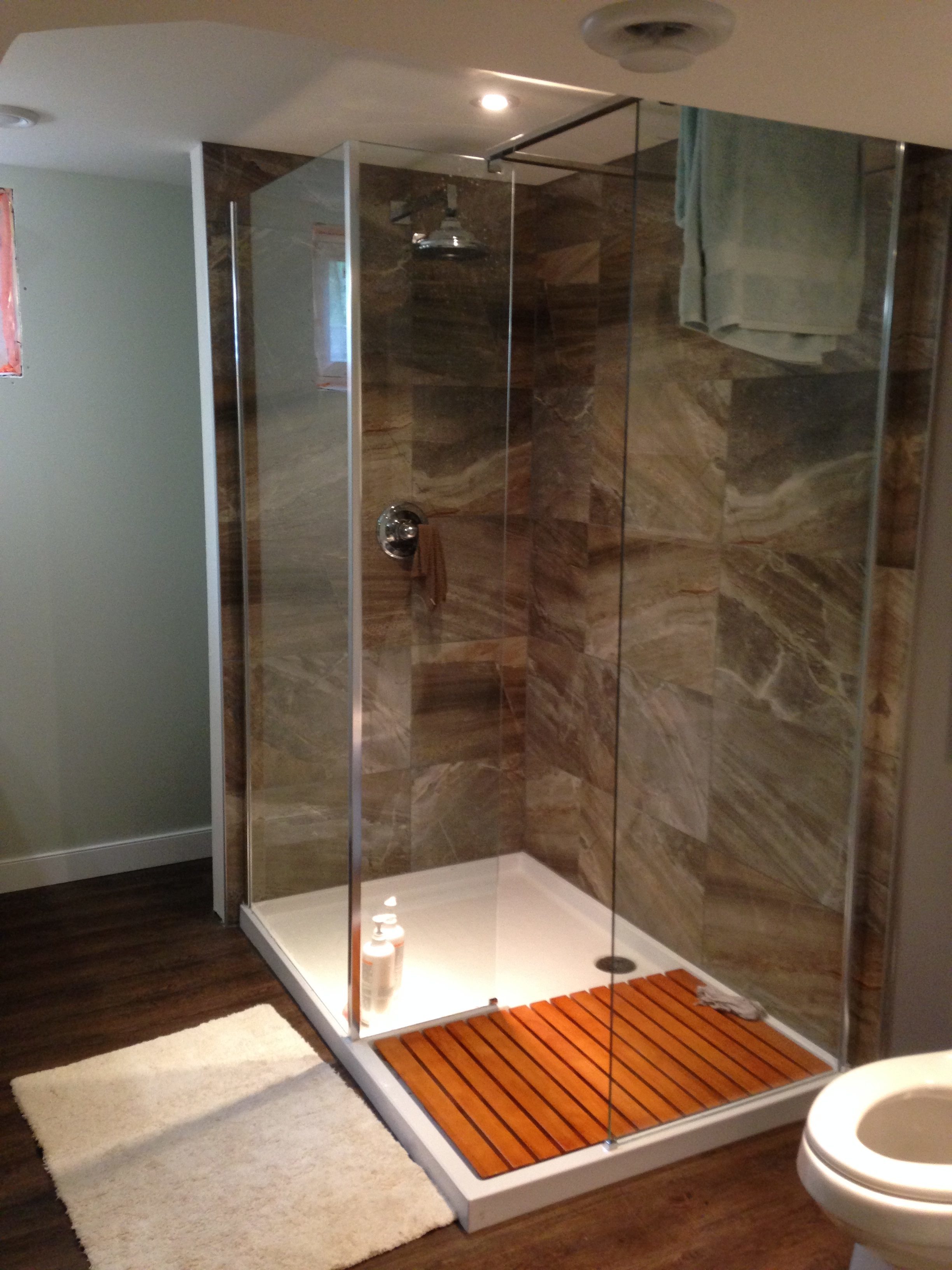 Contact us
If you have any questions, or would like to schedule an appointment for a consultation or a free estimate please fill out the form. We'll get back to you at the earliest possible convenience.
You can also contact by phone or email:
Phone: 1-866-808-8858
Email: serge@compasscontractor.ca
Compass Contractor
PO Box 48031 Lakewood PO
Winnipeg, MB  R2J 4A3