More Than Just A Horse Barn
Published on December 21, 2017 farm construction
From the ground up. That is exactly what this project was for us. Although we normally do residential and commercial renovations, we enjoy a new build from time to time. Once presented with the blueprints for this horse barn we were able to get the ground excavated in preparation for the foundation. After the foundation was poured, we were able to begin framing this structure which included a hay shed on one side and a storage shed on the other side separated by partition walls.
For the exterior of the building, the customer really wanted a classic barn look so that is why we went with a low maintenance metal roof and red steel cladding. As the project neared completion, we installed the windows, doors, soffits, facia, eave troughs and capping. Finally to complete the barn, a weathercock was installed on the ridge and some final excavation was done to landscape the surrounding area.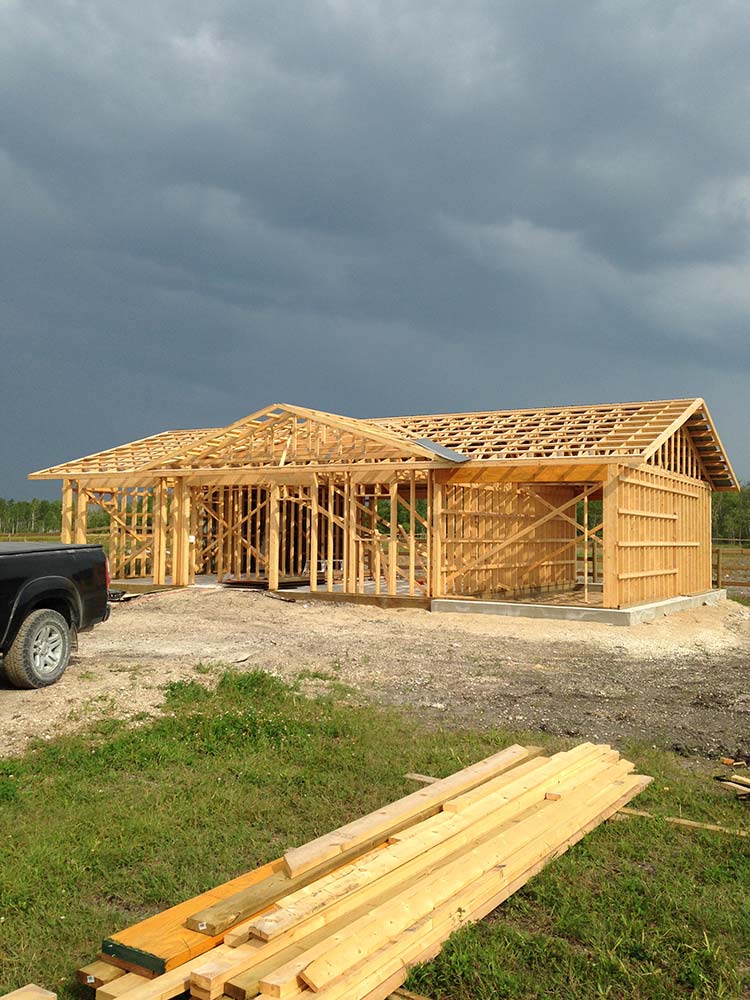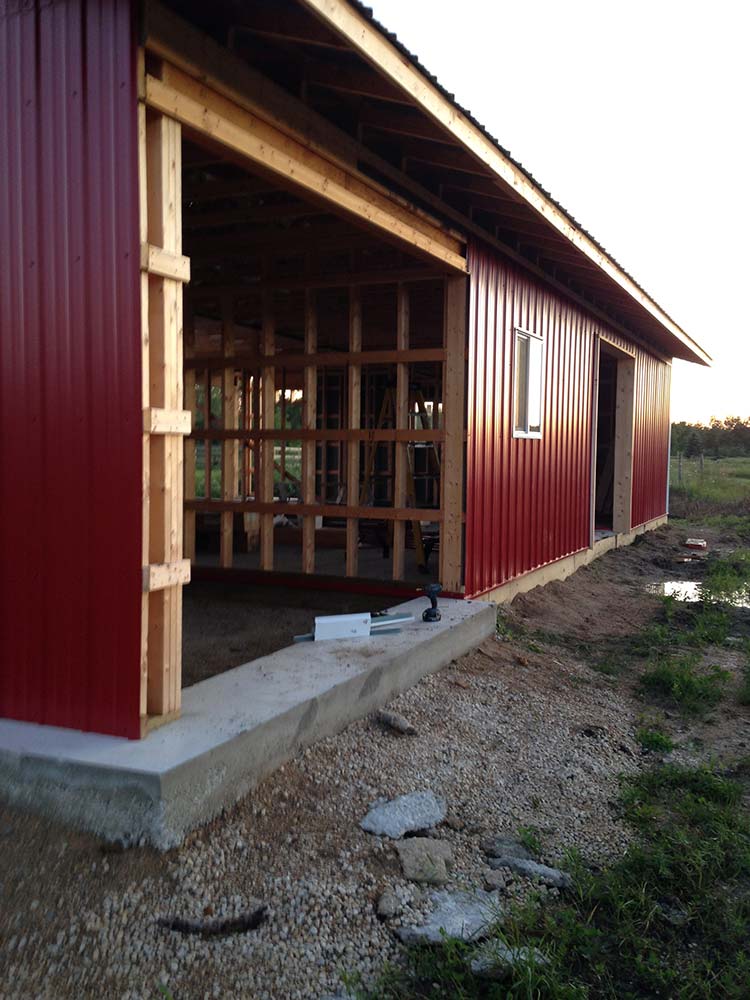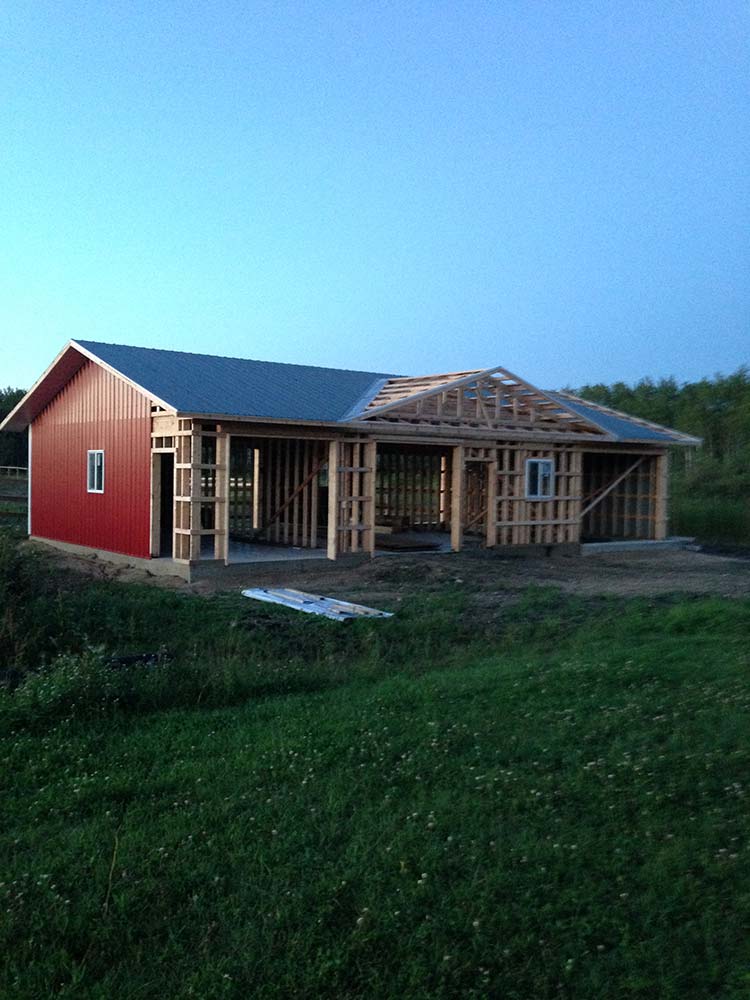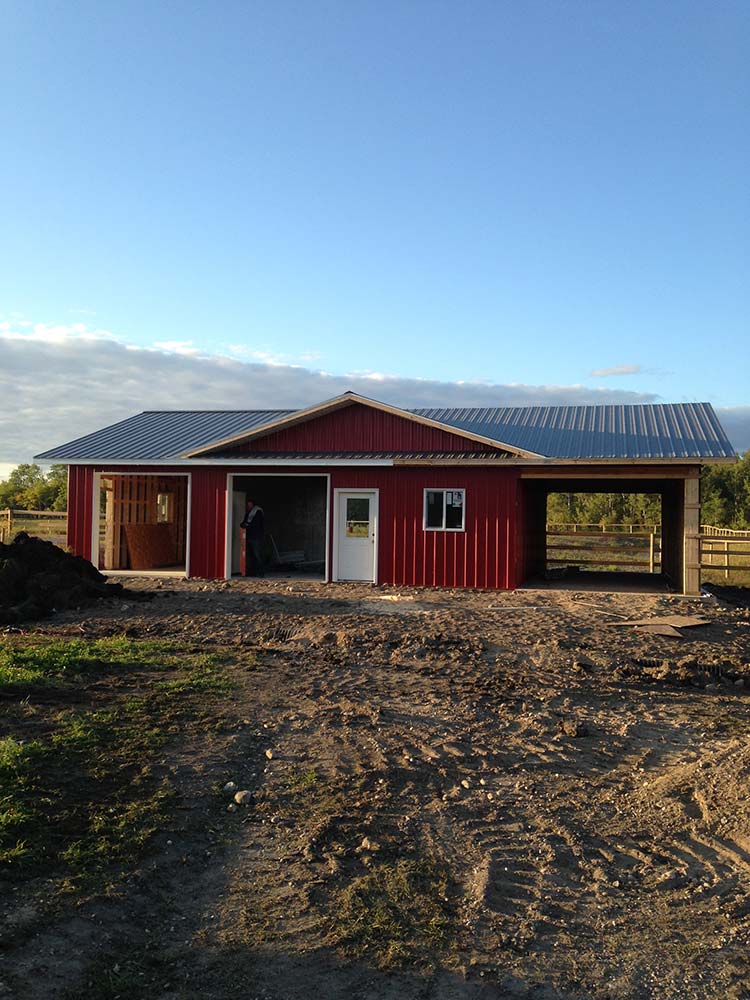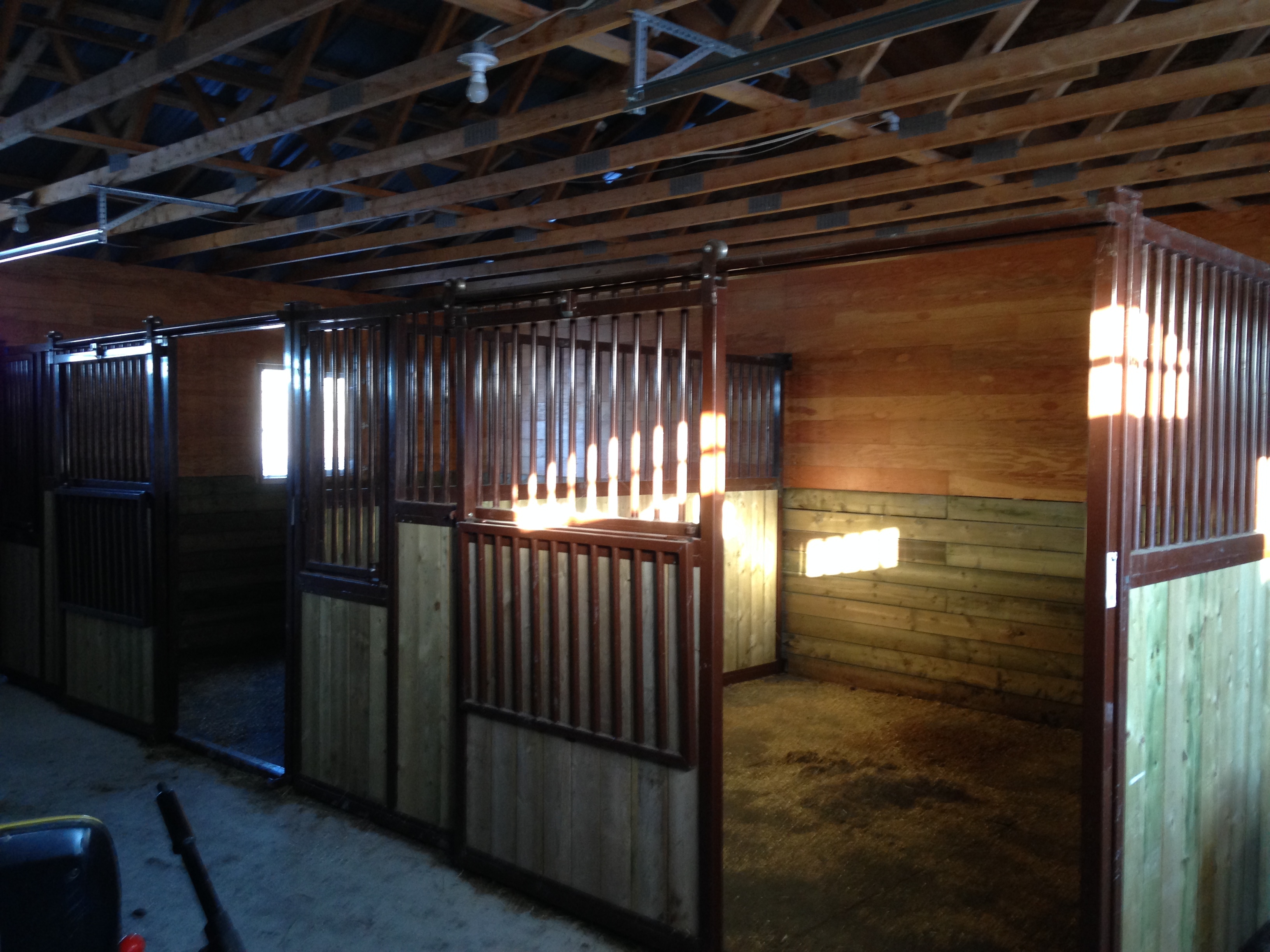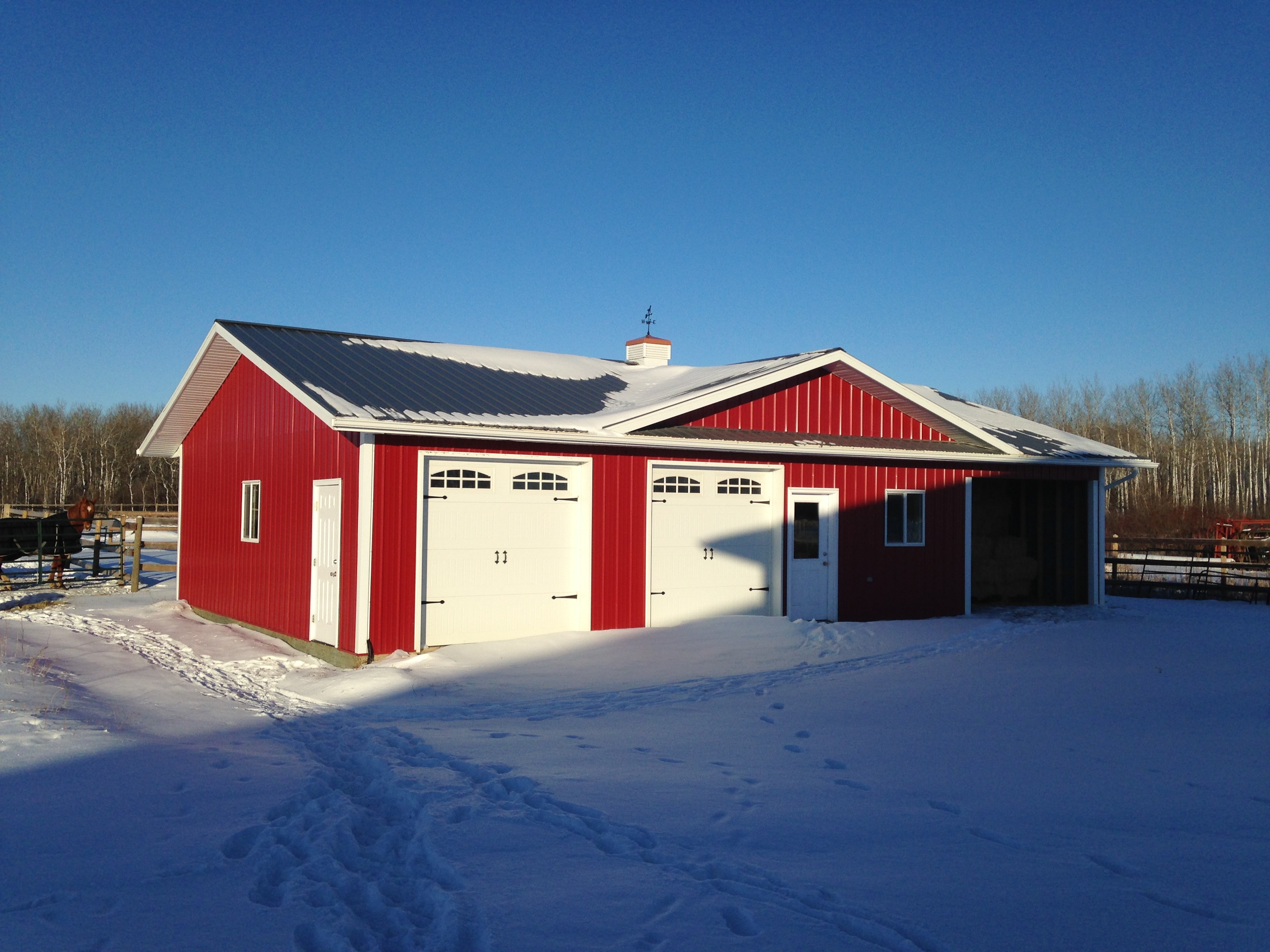 Contact us
If you have any questions, or would like to schedule an appointment for a consultation or a free estimate please fill out the form. We'll get back to you at the earliest possible convenience.
You can also contact by phone or email:
Phone: 1-866-808-8858
Email: serge@compasscontractor.ca
Compass Contractor
PO Box 48031 Lakewood PO
Winnipeg, MB  R2J 4A3